K F S
Home Page
Welcome! As you will see, by browsing my site, that I'm a big fan of KISS. I've been to three of their concerts. Two from the FAREWELL TOUR (Deer Creek, Robert's Stadium) and one from the REUNION TOUR (Robert's Stadium). I have 30+ albums. Every once in a while I go to Ebay to see if they got any cool KISS stuff. If I seem something and really like it I just might buy it.
If you continue to browse my site you will see these such things.
I have lots more collectibles than you will see in that section, I just don't have pictures for them all.
Cool Huh?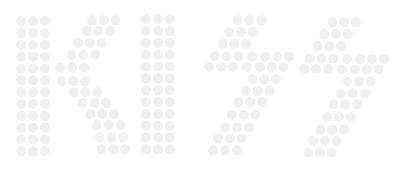 created by: